THE INDUSTRIAL INSTALLATIONS TEAM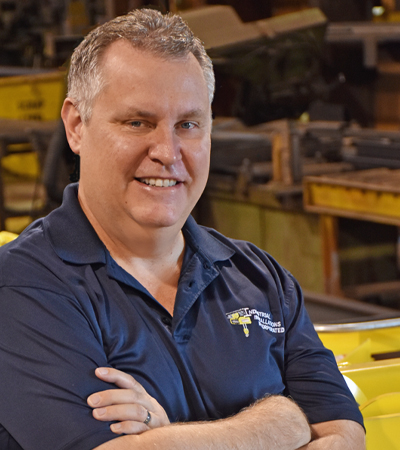 Aaron Bobson
PRESIDENT
Aaron is a lifelong resident of Michiana. He has been in the overhead crane industry for over 30 years. He took over the business that his father, Dennis founded in 1986.
Aaron earned a bachelor's degree from the Kelly School of Business at Indiana University and has substantial knowledge and experience in the crane business.
Aaron and his wife Amy have 3 children. The Bobsons reside in the Michiana area.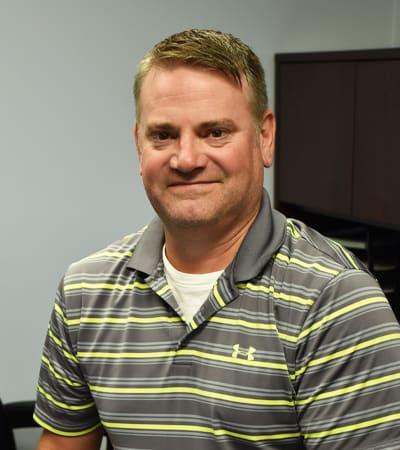 Joe Cook
FABRICATION AND INSTALLATION SCHEDULER/PROJECT MANAGER
Joe Cook grew up in Elkhart, Indiana and has lived there the majority of his life. Joe has substantial experience in the overhead crane industry and in fact, has been in the business for approximately 15 years.
Joe and his wife Karla have been married for 30 years, they have a daughter, and 2 grandchildren.
When Joe is not scheduling or on an Industrial Installations project, you'll typically find him spending time with family and friends, playing with his grandchildren, fishing or simply enjoying the outdoors.
Contact Joe: joec@industrialinstallations.com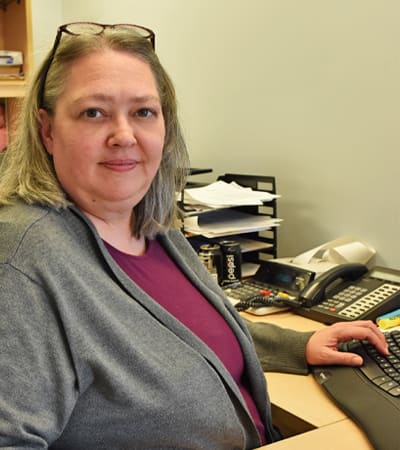 Beth Santana
OFFICE MANAGER
Beth has lived in the Michiana area her entire life. She grew up in North Liberty and eventually settled into Walkerton. Today she has 3 children and 10 grandchildren.
Beth received her Associates of Applied Science Degree in Accounting from Ivy Tech College. She worked in a local public accounting firm for 10 years then joined the Industrial Installations team in 2012.
Beth handles all front office issues, including answering phones and greeting customers and vendors when they visit our facilities. In addition, Beth is responsible for Accounts Payable and Accounts Receivable.
Contact Beth: beth@industrialinstallations.com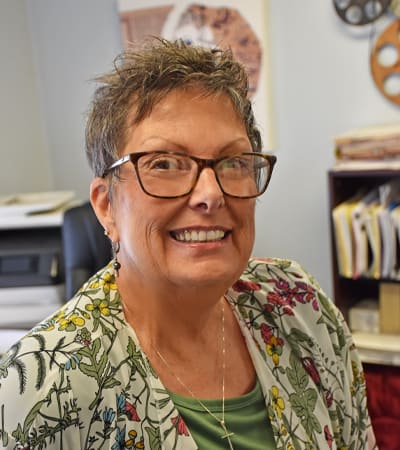 Cindi Helvey
SERVICE ADMINISTRATOR
Cindi Helvey started her career with Industrial Installations nearly 20 years ago. She is a valued member of the Industrial Team and is considered the Go To Person by both customers and other team members. At Industrial we have a saying, if you have a question, Cindi has the answer.
Cindi is a lifetime resident of the South Bend-Mishawaka area. She has 2 children and 3 grandchildren that keep her quite busy when she's not working here. If that's not enough she also has her rescue dog, Franklin.
In her spare time, Cindi is an avid reader, amateur foodie and a pretty darn good gardener!
Scott Kretchmer
SERVICE MANAGER
Our Service Manager, Scott Kretchmer has been married to his wife now for more than 30 years. The Kretchmers have 3 boys and 5 grandchildren.
Besides spending time with family Scott has several hobbies including racing, hunting, fishing, camping and traveling around the world.
Scott has been in the service industry for over 25 years prior to coming Industrial Installations
CONTACTING OTHER TEAM MEMBERS
If you need to contact other Team Member that are not on this page, please call 574.259.8080