Industrial Installations
Brands & Suppliers
The Best Brands in the Business
At Industrial Installations we only carry the very best brands. We realize that we can do everything right but if our brands or products do not hold up to our high level of quality, then all or our hard work is for nothing. So over the decades we have partnered with the very best vendors and suppliers in the industry to secure the best brands in the industry for your projects. Whether it be overhead cranes, jib cranes, monorail systems, hoists or vacuum lifters we carry only the top, most dependable names. That holds true for our electrification products, our tractor drives, our fall protection equipment and gear and everything else we do.
This way you can rest assured that, not only are you getting the very best service, the highest quality fabrication talent and one of the most experienced overhead crane companies in the industry... you're also getting the very best products available. Period!
Our factory-trained technicians are fully qualified to service all crane and hoist makes, models, and types.

BUDGIT HOISTS
Budgit Hoists by Industrial Installations - Mishawaka, Indiana.

CM COLUMBUS MCKINNON HOISTS
We offer several brands of hoists including CM Columbus McKinnon Hoists. If you're looking for Columbus McKinnon Hoists, contact us here: Contact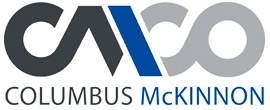 COFFING HOISTS
We serve Mishawaka, Elkhart, South Bend, Granger and several other Indiana and Michigan areas with Coffing Hoists. Call if you need information 574.259.8080

ELECTROLIFT HOISTS
Electrolift Hoists from Industrial Installations. If you need hoists in Michiana you've come to the right place.

HARRINGTON HOISTS
Popular hoists by Harrington Hoists, available through Industrial Installations.

YALE HOISTS
#1 provider of Yale hoists in Indiana, Michigan and Ohio. For hoists and hoists parts contact us: Contact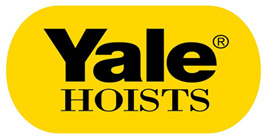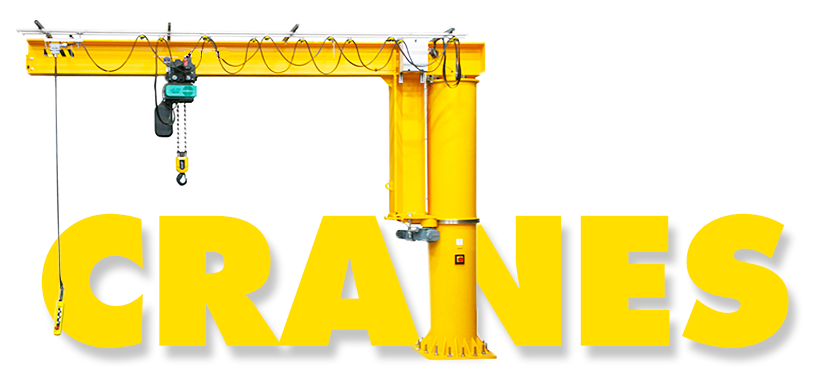 ABELL-HOWE CRANES
Abell-Howe Cranes are available through Industrial Installations of Mishawaka, Indiana.
CLEVELAND-BEACON CRANES
For Cleveland-Beacon Cranes contact Industrial Installations at 574.259.8080.

SPANCO CRANES
A promise to perform from SPANCO Cranes. Contact Industrial today if you would like more information on Spanco brand hoists.

TC/AMERICAN CRANES
Some of the Best Overhead Cranes in the country, TC/American, always available here.

WRIGHT (ACCO) CRANES
Wright Cranes by ACCO available through Industrial Installations, Michiana.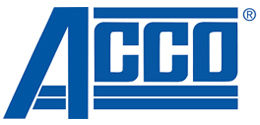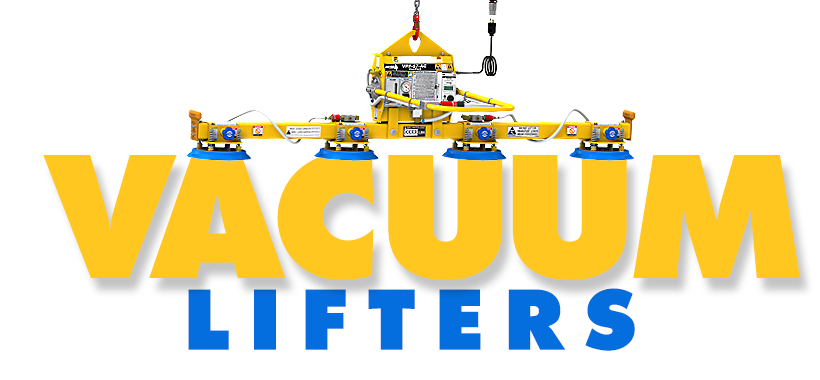 CALDWELL VACUUM LIFTERS
We are a major supplier for Caldwell Vacuum Lifters. Call for information 574.259.8080.


CHESTER TRACTOR DRIVES
Quality Chester Tractor Drives available through Industrial Installations. If you need a Chester Tractor Drive call us 574.259.8080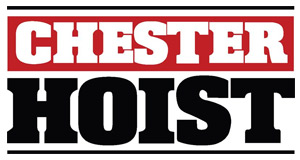 COLUMBUS MCKINNON TRACTOR DRIVES
Very popular Tractor Drives from Columbus McKinnon. Contact us for information.
Contact

DAVID ROUND TRACTOR DRIVES
Reliable Tractor Drives from Industrial. Call us if you're looking for the David Round Tractor Drive brand. 574.259.8080

ACCO WRIGHT TRACTOR DRIVES
We also carry ACCO Wright Tractor Drives. Check us out if you're in the market.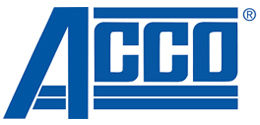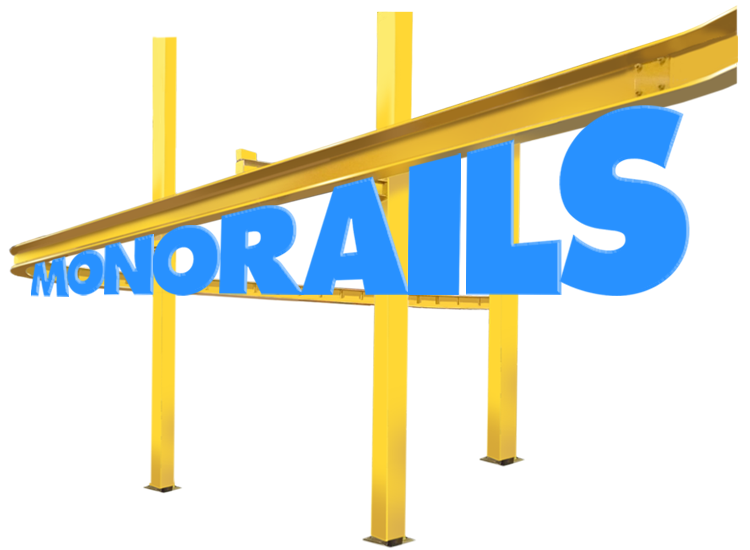 CONDUCTIX MONORAILS
Conductix Monorails are a popular choice for monorail systems. If you're in search of monorail systems in northern Indiana, talk to us.

GORBEL MONORAILS
Industrial Installations handles several monorail systems including Gorbel. We are a major supplier of monorails in Indiana, Michigan and Ohio.

SPANMASTER MONORAILS
Spanmaster is an ever growing brand of monorail. If you are looking for a Spanmaster Monorail system feel free to give us a call. We will be happy to answer questions you may have or provide a quote. Contact
TC AMERICAN MONORAILS
Another popular Monorail System is TC American. For information call or email us: Contact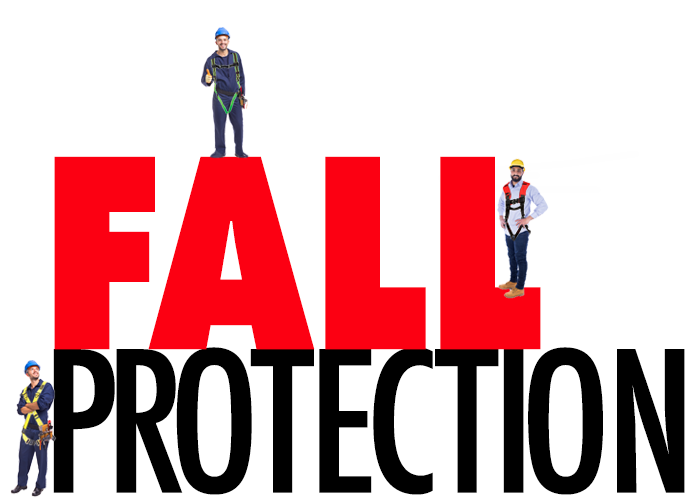 DBI/SALA FALL PROTECTION
At Industrial Installations we carry all types of Fall Protection including DBI/SALA Fall Protection. Get with us for options, availbility and quotes.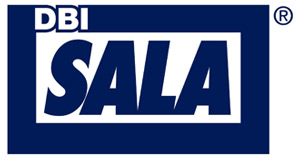 MILLER FALL PROTECTION
Miller Fall Protection is owned by Honeywell, a trusted name in Fall Protection. Call us for information on Miller, 574.259.8080.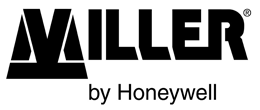 PROTECTA FALL PROTECTION
Protecta Fall Protection, high-end Fall Protection gear and equipment carried by Industrial Installations. Check us out if you're looking for Fall Protection in Mishawaka, South Bend, Elkhart or Goshen, Indiana.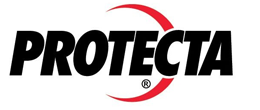 ALLEN-BRADLEY CONTROLS
Allen-Bradley Controls, just one of our many Controls brands.

ELECTROMOTIVE/MAGNETEK CONTROLS
Electromotive/Magnetek Controls from Industrial Installations- In Indiana or Michigan (or surrounding states) call us for quotes 574.259.8080.

HUBBELL CONTROLS
Looking for Control Solutions in the northern Indiana, southern Michigan area? Check out Hubbell. See information on Hubbell Controls here- Contact

REMTRON CONTROLS
A lot can be said about Remtron Controls, if you'd like to know more contact Industrial Installations in Mishawaka, Indiana.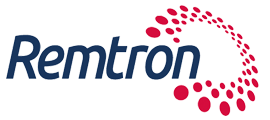 SQUARE D CONTROLS
Square D Controls are just one of the many brands of controls that we offer. for other brands and/or more inforamtion on controls just drop us a line or call us.

TELEMECANIQUE CONTROLS
Telemecanique Controls... controls for hoist and overhead cranes.

INMOTION CONTROLS
Check out the many brands of controls that we offer including Inmotion Controls. If you are looking for controls, we have you covered.

POWER ELECTRONICS CONTROLS
Industrial Installations also carries Power Electronic Controls. For companies that need crane controls, jib crane controls, hoist controls or any other control devices call us- 574.259.8080.


CONDUCTIX ELECTRIFICATION
Conductix Electrification is versatile and diverse. For those that need Electrification or Festoon Systems just contact us and let us see if we can assist with your Electrification needs. Contact

DUCT-O WIRE ELECTRIFICATION
Need Electrification for your business? Check out Ducto-O Wire Electrification Systems. In Indiana, Michigan and Ohio Electrification Systems by Duct-O wire can be found at Industrial Installations.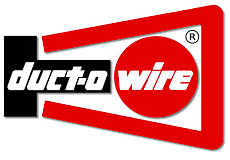 SAFE-T-BAR ELECTRIFICATION
Our company also carries Electrification Systems and Festoon Systems by Safe-T-Bar Electrification. This company has unique electrification systems for most all of your industrial needs.

FEEDRAIL ELECTRIFICATION
Feedrail Electro--Rail Electrification is another popular electrification system available through us. We supply many factories, commercial companies and other industrial accounts with electrification. Call us if we can be of service 574.259.8080.

TC AMERICAN ELECTRIFICATION
TC American Electrification. Just one of several products this company provides. For companies in the northern Indiana, southern, Michigan are in need of electrification contact Industrial here: Contact

US SAFETY ELECTRIFICATION
Industrial Installations also carries US Safety Electrification. This is just one of our many electrification brands. Call for more information on electrification for your company- 574.259.8080