Industrial Installations
Bridge Crane Systems, Jibs, Monorail Systems, Hoists, Below the Hook and other Lifting Devices
Welcome to Industrial Installations, Inc., the leader in the fabrication, sales and installation of Overhead Cranes, Mezzanines, Scaffolds, Gantry Cranes, Jib Cranes, Monorails and Monorail Systems, Hoists, Spreader Beams, Below the Hook Lifting Devices, Vacuum Lifters and Fall Protection Equipment & Systems. Industrial Installations has been building overhead cranes and other lift devices for over 3 decades. We always start by getting a strong understanding of customer's objectives. Once we do that we develop strategies that ensure we meet those objectives in the most effective and efficient manner possible. This is the approach that has helped us develop a reputation for excellence certainly precedes them.
Industrial Installations is an experienced manufacturer and turnkey provider for material handling solutions. We manufacture and specialize in custom lift assists, lifting devices, bridge cranes and a variety of other devices that will assist our customers in meeting their growing needs. We partner with several manufacturers as distributors of: Overhead Bridge Crane Systems, Hoists, Jib Cranes, Monorail Systems, Safety Devices and More.
The services provided by our experienced staff include periodic inspections and preventive maintenance on all major manufactures with OSHA/MIOSHA compliancy.​
Our custom designed and engineered lifting systems assist business owners and managers the ability to create the most cost effective solutions for their projects.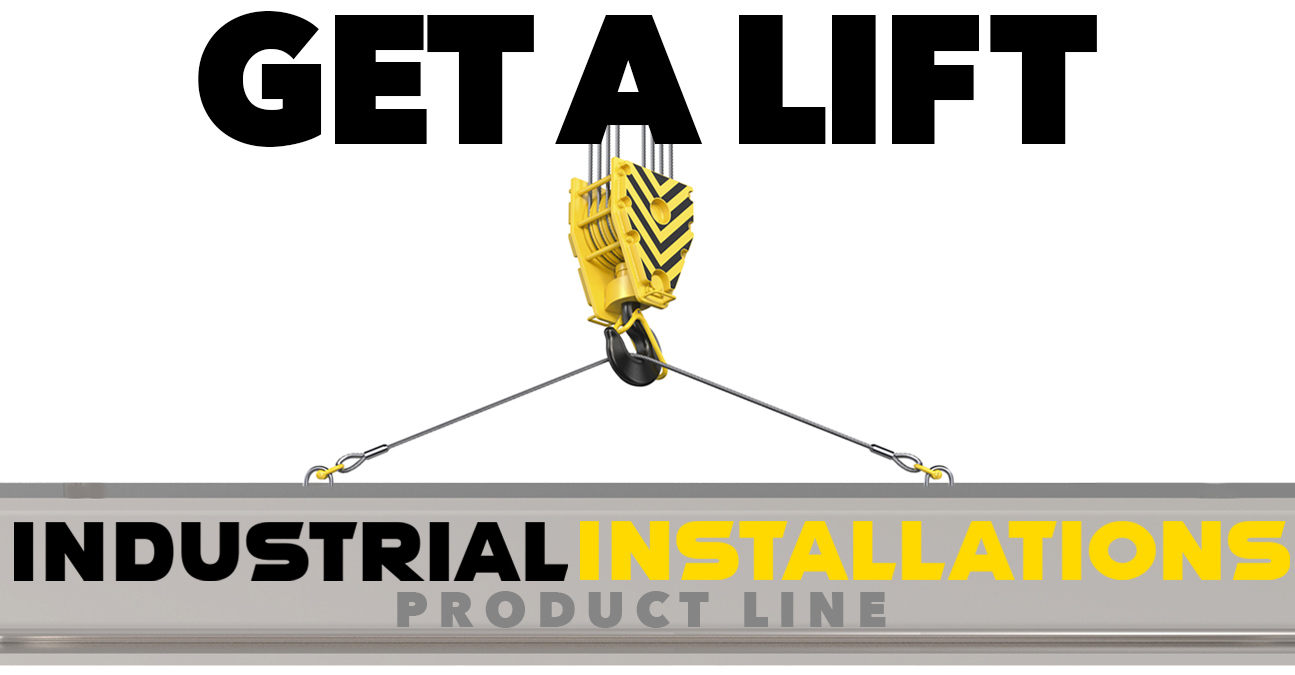 INDUSTRIAL INSTALLATIONS INCORPORATED
INDUSTRIAL INSTALLATIONS

PRODUCTS
Industrial Installations provides a multitude of lifting solutions to customers. We maintain an inventory of new equipment and supply parts, and provide service for major brands. We also design and engineer custom turnkey solutions and installations for our customers. Below is a partial list of some of the products that we provide. For a more detailed look click the button below: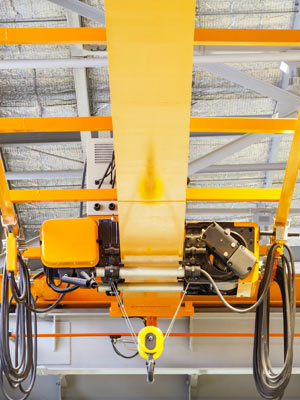 OVERHEAD BRIDGE CRANES
• SINGLE or DOUBLE GIRDER
• TOP RUNNING or UNDER HUNG BRIDGE CRANES
• PUSH or MOTORIZED
We fabricate the bridge crane, runways, and support steel, deliver the material and Install the project "Turn Key"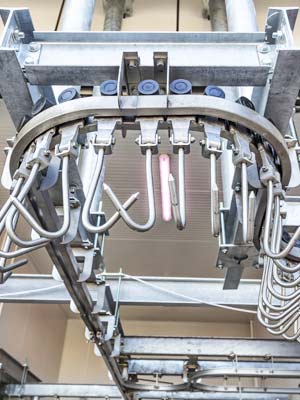 MONORAIL SYSTEMS
• CUSTOMIZED for your APPLICATION
• SWITCHES and CURVED TRACK to help gain maneuverability within your facility
• FREE STANDING, BUILDING SUPPORT with HANGERS, or UNDER HUNG
• PATENTED TRACK of I BEAM CONSTRUCTION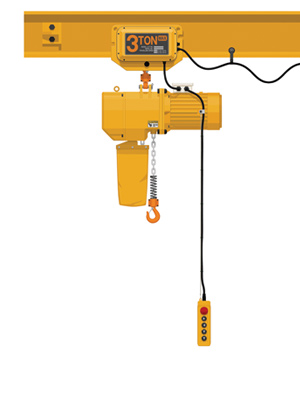 JIB CRANES
• FREE STANDING or COLUMN MOUNTED- up to 5 TON capacities
• MOTORIZED ROTATION OPTIONS
• VARIOUS BOOM LENGTHS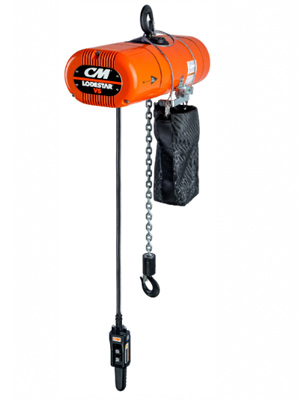 HOISTS
• HOOK MOUNTED
• MOTORIZED TROLLEY
• PUSH TROLLEY
• ELECTRIC CHAIN
• HAND HOIST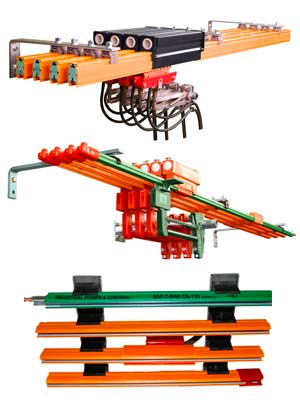 ELECTRIFICATION
Electrification for
• TROLLEYS
• HOISTS
• MONORAILS
• TRAVELING CRANES
and other applications where a reliable power source is needed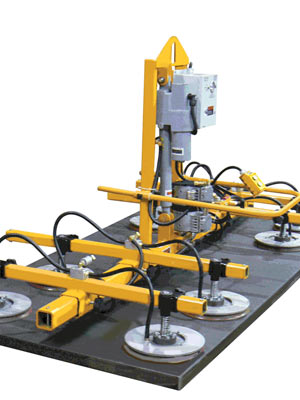 VACUUM LIFTERS
• VACUUM LIFTERS
• VACUUM LIFTING SYSTEMS
• CUSTOM VACUUM LIFTING SYSTEMS
• SELF-POWERED MECHANICAL VACUUM LIFTERS, ELECTRIC & AIR-POWERED VACUUM LIFTERS (lifting capabilities up to 60,000 lbs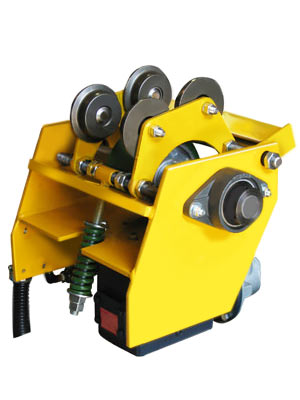 TRACTOR DRIVES
Also known as TROLLEY DRIVES, BRIDGE DRIVES, BRIDGE CRANE DRIVES or HOIST TUGGERS provide the push and pull to position overhead loads on tracks. We carry several brands.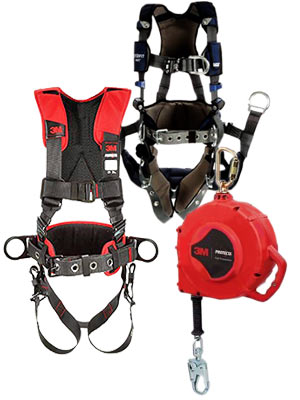 FALL PROTECTION
• HOOK MOUNTED
• MOTORIZED TROLLEY
• PUSH TROLLEY
• ELECTRIC CHAIN
• HAND HOIST
To see the entire line of Industrial Installations Products and Brands click below

INDUSTRIAL INSTALLATION SERVICES
OSHA, MIOSHA, and ANSI
Operator Training
Daily Inspection Training
Frequent Inspection Training
Preventative Maintenance Training
click for more information
INDUSTRIAL INSTALLATIONS...

WHAT MAKES US

US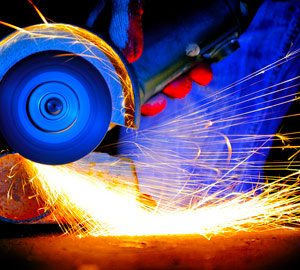 CUSTOM FABRICATION
At Industrial Installations we have worked with hundreds of companies in virtually every industry imaginable. By doing so it has charged us with developing custom solutions for many of the unique challenges our customers face, This often means custom fabrication of overhead bridge cranes, below-the-hook cranes, hoists, jib cranes and other lifting devices for projects of virtually every size and type.
see our custom fabrications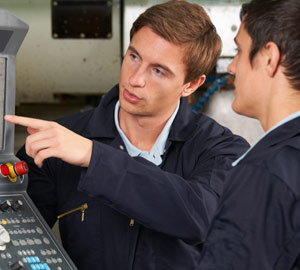 QUALITY ON-SITE TRAINING
At Industrial Installations you get all of the support you need to operate your business more efficiently, more effectively, safer and in compliance. We offer various types of training, including but certainly not limited to:
OSHA, MIOSHA, and ANSI Operator Training
Daily Inspection Training
Frequent Inspection Training
Preventative Maintenance Training
click to visit training programs page
BEST INDUSTRY PRODUCTS
Industrial Installations offers our customers a wide variety of lift devices and other products. Check out our Products Page and see all we have to offer our Customers: Overhead Bridge Cranes
Jib Cranes
Hoists
Gantry Cranes
Monorail Systems
Other types of cranes and devices
click to see products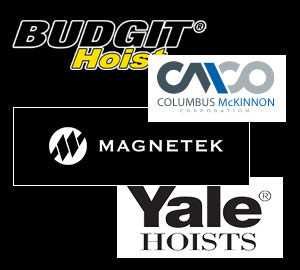 INDUSTRY'S BEST BRANDS
Industrial Installations offers only the very best brands to our customers. These are the tried and trust in the industry and that's all we deliver to our Customers:
BUDGIT
CM
MAGNETEK
COFFING
YALE
see more brands here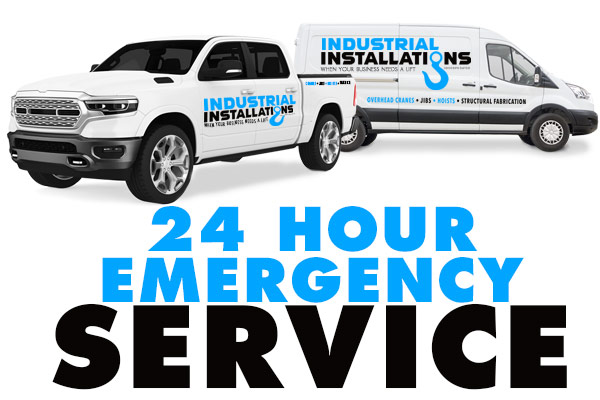 INDUSTRIAL INSTALLATION EMERGENCY HOTLINE 574.292.6077
Call us and we'll work together to get you back up and running in no time flat.
INDUSTRIAL INSTALLATIONS TESTIMONIALS

see what our customers say!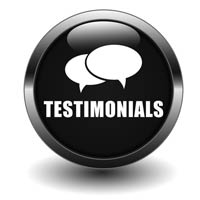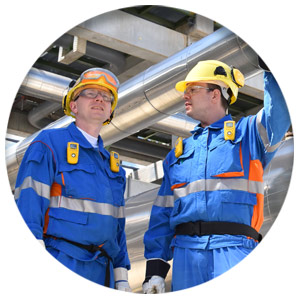 David Smith
We found out, that although Industrial wasn't the lowest bid, they were by far the best value. We only use Industrial for our overhead crane issues.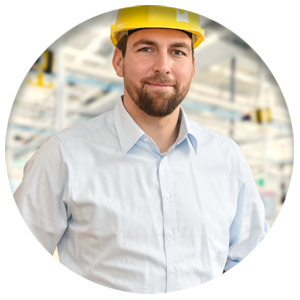 Sandy Nelson
I needed our project completed in 4 months. Industrial delivered it, complete without flaws in 4 weeks... and stayed within budget!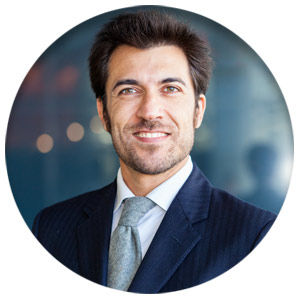 John Rugg
The Industrial Installation project increased our output by 4 units per day, That's the difference between breaking even and making a good profit.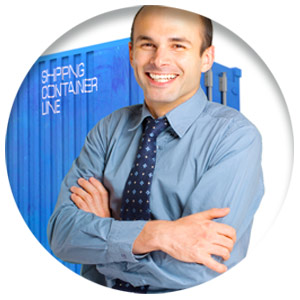 Davis Ashley
Industrial Installations cut our labor cost by 22%. They are definitely worth their weight in gold.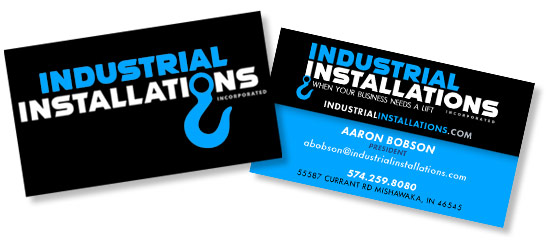 CALL INDUSTRIAL INSTALLATIONS FOR A QUOTE ON YOUR NEXT PROJECT 574.259.8080
Call us and we'll work together to get you back up and running in no time flat.
WE WOULD LIKE TO KNOW MORE ABOUT YOU
One of the aspects that we appreciate most about our industry is getting to know the people behind the businesses. We are fortunate that we have worked with thousands of businesses over the years. We have found that sometimes just getting to know someone helps us understand their objectives and needs which often enables us to develop a ideas that inevitably helps their company become even more successful.
Plus we simply enjoy getting to know good people.

CALL OR CONTACT INDUSTRIAL INSTALLATIONS WHEN YOUR BUSINESS NEEDS A LIFT